The Ark Assessment Center and Emergency Shelter for Youth
is pleased to be one of the nonprofit agencies that will benefit from the
Coastal Bend Day of Giving on Tuesday, Nov. 8, 2022.
Give online Nov. 8, and your donation will double!
Thanks to generous South Texas matching funders, local charities receive matching funds for financial gifts of $10 or more donated online via major credit/debit cards (VISA, MasterCard, Discover, American Express) or eChecks at www.coastalbenddayofgiving.org on the 14th Coastal Bend Day of Giving.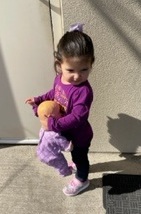 Contributions will be accepted at that website Nov. 8 from midnight through 11:59:59 p.m. the same day. Monetary gifts to the Ark Assessment Center and Emergency Shelter for Youth or another nonprofit providing basic needs will be matched dollar for dollar up to $24,000 per agency. Website gifts are processed by an online donation facilitator. A site administration fee applies to all donations. A credit card processing fee is charged. Processing and transaction fees apply to eChecks. Cashier's checks, brokerage checks and money orders are not accepted as eChecks. Donors receive an email receipt for tax purposes. Registrants have access to the site for tax information. Donors need to use their billing address as their address when registering or checking out of the website.
Contributions can be scheduled for "Early Giving" payment/processing Oct. 31 through Nov. 7.
On Nov. 8, your help means so much more. Every dollar benefiting abused, neglected and displaced children at the Ark makes a difference. Ten dollars pays for a three-piece body suit and pant set. To donate that day, log on to www.coastalbenddayofgiving.org − a dedicated website that makes it a quick, easy and secure process. While you are there, please see the Ark's profile, including a Coastal Bend Day of Giving video below.